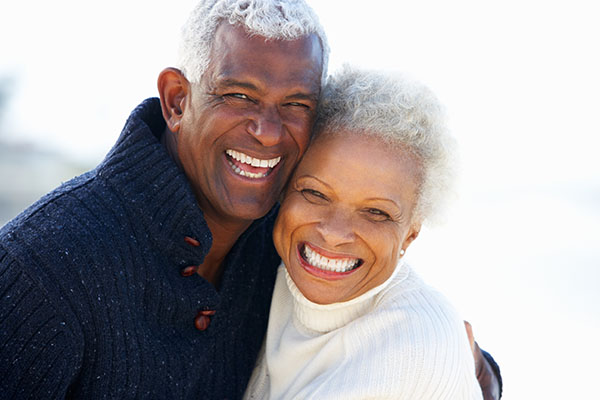 You can transform your appearance with teeth whitening. Are you tired of hiding behind closed lips when you smile? If so, you have a viable solution. Talk to your dentist about having a procedure done that will change your life.
Enjoy smiling again
Every day, people struggle when it comes to smiling. For some, this is due to having cracked or missing teeth. A lot of times, though, it is because of discoloration. Trying to genuinely smile with yellowed teeth is tough to do. Fortunately, there is a solution to enhance teeth appearance which makes it fun to grin again.
Dental procedure for teeth whitening
For optimal results, people should schedule an appointment with a dentist for a teeth whitening treatment. After placing a device on the underside of the lips to keep the mouth open, the dental professional applies a chemical gel. Then, using ultraviolet light, the substance reacts, which in turn, whitens teeth. Depending on how yellow a person's teeth are, they could see an improvement of up to eight shades.
What makes professional teeth whitening so beneficial is that it reaches beyond surface stains. Although this treatment cannot eliminate severely deep discoloration, it still works incredibly well. Based on how a person responds, they can have a touchup done every six to 12 months. That way, the individual can continue enjoying a gorgeous smile.
At-home solutions
While people can buy at-home teeth whitening kits at drug stores and through online retailers, it is better to get one from a dentist. Whitening kits from dentists contain the most effective yet healthy chemical. This kind of kit works in a similar way to the process performed in a dental office. However, it does not typically eliminate stains below the surface.
Another option is to use baking soda, the type found in kitchen pantries. Although this is a gentle abrasive, it is still important to brush with care. As with an at-home kit, baking soda targets only surface stains. There is also an abundance of toothpaste products available that contain baking soda. The benefit is that in addition to the teeth whitening capability, the product contains fluoride.
Some people swear by activated charcoal and turmeric for whitening teeth. However, the problem is, as of this date, no research backs these claims. For that reason, an individual would do better by visiting a dentist or using a kit received from a dental office. Even whitening teeth three or four shades will dramatically enhance smiles.
Good oral hygiene
Even brushing teeth and flossing after every meal helps improve the brightness of teeth. These two things combined not only reduce yellowing but also prevent cavities. Good oral hygiene at home, along with professional teeth whitening, will yield amazing results. The more a person takes care of their teeth, the better the results.
Boost your self-esteem
With options available for teeth whitening, there is no reason to avoid smiling due to yellowing teeth. Instead, make an appointment with your dentist to discuss the right treatment. Then, you can keep your teeth looking great with regular touchups. Ultimately, this will help boost your self-esteem.
Request an appointment here: https://stonecanyondental.com or call Stone Canyon Dental at (972) 996-3191 for an appointment in our Sunnyvale office.
Check out what others are saying about our services on Yelp: Read our Yelp reviews.
---
Related Posts
August 18, 2019
Finding general dentists to provide regular dental care is crucial to remaining healthy. Not only can these providers help save the teeth from decay, but also overall oral health. Diagnosing potential issues in advance can …