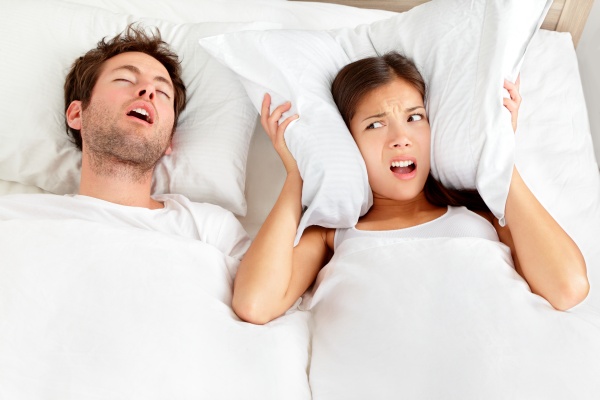 Thinking your sleep apnea diagnosis is causing you to gain weight? When you are living with sleep apnea, it means you stop breathing during the night for short periods of time. This constant assault on your body means your body is not getting the rest it needs, as you are never able to get to the deep restorative sleep that regenerates your body in order for you to tackle the next day. Depending on the severity of your sleep apnea, you may feel a little bit tired throughout the day or you may find yourself falling asleep whenever still for a few moments.
Can sleep apnea cause weight gain?
Sleep apnea increases one's risks to many things. For example, when someone is diagnosed with sleep apnea, their risk of being diagnosed with heart disease, stroke or type 2 diabetes is increased. When it comes to gaining weight, sleep apnea can indeed cause someone to gain weight.
When someone is not able to give their body the deep sleep it needs, it is possible for the two hormones that are in charge of controlling the appetite to be affected. One of the hormones affected tells someone when to eat. When someone is diagnosed with sleep apnea, this hormone increases, which means they will feel like they need to eat more food more often. The other hormone tells someone to stop eating because they are full. When someone is diagnosed with sleep apnea, this hormone decreases, which means it is no longer telling them to stop eating.
A sleep apnea diagnosis also often means someone's metabolism is going to slow down. When metabolism slows down, the body is not burning calories as quickly as it should. Since the body is no longer able to burn as many calories, these calories will stay on their body, leading to weight gain.
Those who are sleep deprived will also often reach for comfort foods to make them feel better, which tend to be high in calories.
Can we answer any questions for you?
If you happen to have any sleep apnea questions, feel free to call us when convenient. It is necessary for you to find a solution for treating your sleep apnea. When you are not able to get enough sleep, it interferes with your ability to properly function. If you find it difficult to perform your daily routines because you are not able to think clearly, it is possible for harm to come to you or others. Know that our entire dental team cares about you and your dental health, so please do not hesitate to call us if we can be of service.
Call (972) 996-3191 today to reach Stone Canyon Dental.
---
Related Posts
July 4, 2019
Continuous positive airway pressure therapy is the most commonly recommended treatment for sleep apnea. However, while extremely effective, the CPAP does not work for everyone. When a patient does not take well to the CPAP, …
---